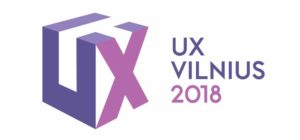 I'm happy to anounce my participation in the next UX design conference hosted by HelleMartens.com. Previously, I have created the set-design for the UX Copenhagen conferences of 2016 and 2017.
https://uxcopenhagen.com/#previous_talks
This time Helle Martens has expanded her acclaimed concept to Lithuania, and will be sharing an exiting group of international speakers at UX Vilnius 2018 on November 13th.
I will be leading a group of Lithuanian designers in creating the set-design for the venue, and I can't wait to see what wonderful ideas will come out of this intercultural cooperation.